Lynn Atkins: Outstanding Teaching Award
The Outstanding Teaching Award honors faculty who demonstrate their commitment to teaching and ability to deliver an excellent undergraduate learning experience.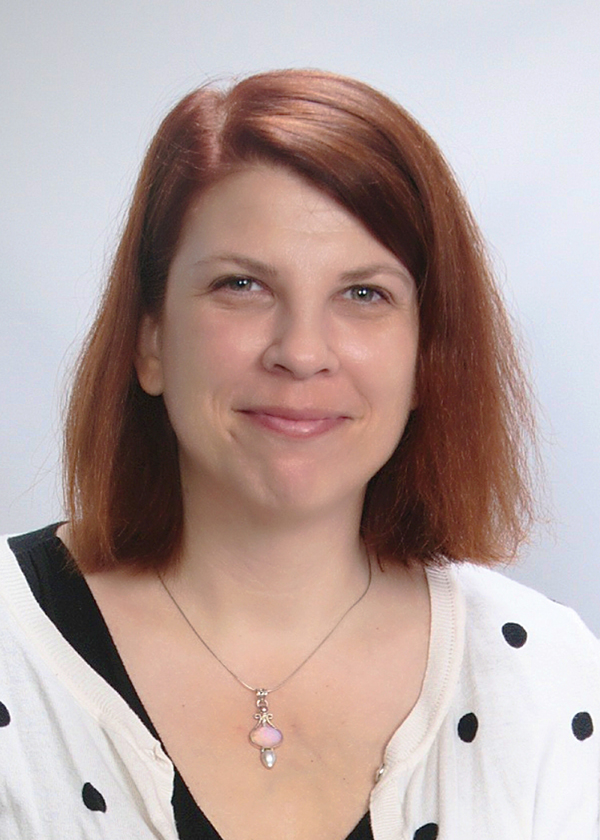 Much like the clay students mold in her Human Anatomy course, Lynn Atkins aims to make a lasting impression on the minds of her students. 
"A year after my course is over, what will the students remember? What do I want them to remember? I try to build my courses with the lasting message or skill in mind," Atkins said. 
The instructor for the School of Biology and Ecology has established a record of success in teaching advanced anatomy, physiology, and biology to undergraduate students. She also mentors a full roster of advisees and coaches students through their capstone projects and theses for the Honors College. 
Students attested in letters of support for her nomination that her enthusiasm for teaching is unsurpassed. Her scores from anonymous course evaluations are also consistently high, regardless of class size and whether the course is designed for students enrolled in a related major or general education. 
A lifelong student herself, Atkins continually seeks to deepen her knowledge base, both in her course subjects and the science and art of teaching. Over the past 18 years she has completed 27 courses—the equivalent of the coursework required for a doctoral degree—in her pursuit of developing engaging, memorable life science courses for her students. Atkins goes on to share her thoughtfully-curated expertise with teaching assistants and faculty. She offers regular seminars through the School of Biology and Ecology.  
Atkins is the Faculty Advisor for Partners for World Health and serves the School of Biology and Ecology as Assessment Coordinator, and the University of Maine as a member of the Remote Laboratory Teaching Task Force and Health Professions Committee. She previously served on her school's peer, curriculum, and website and public relations committees, as well as on UMaine's Faculty Senate, a laboratory teaching space committee, and initiatives that aimed to improve first-year student success. 
Through all these activities, it seems what drives Atkins most is her desire to help students cultivate their personal and intellectual growth. 
As one undergraduate student, Amber Benway, recalled, "I always would think about Professor Atkins' words of wisdom, 'Learning isn't about cramming as much information in the shortest window, it's about finding connections, being able to take a deeper look into the materials. But you have to put yourself first, you are the priority, not the grades.'"