Amy Engler Booth: Outstanding Public Service Award
The Outstanding Public Service Award honors faculty who make significant contributions to the University of Maine's mission of service—disseminating university resources into the community.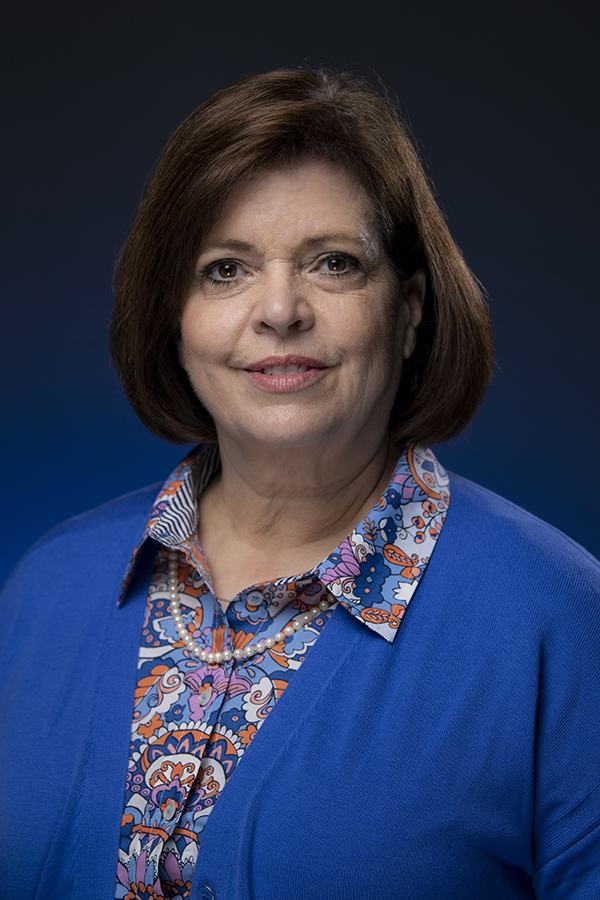 No matter the miles or pandemic safety measures, Amy Engler Booth strives to provide audiology care to patients who need it most. 
The staff audiologist and lecturer in the Department of Communication Sciences and Disorders provides hearing tests and other audiology services to Mainers and underserved communities across the globe. 
"Amy adapts and understands. With her warmth, sense of humor and her wonderful laugh she connects with people whoever they are," said Sharon Daley, Director of Island Health and a registered nurse for the Maine Seacoast Mission. 
Booth supports professionals working with some of the world's most disadvantaged people through the Global Coalition for Health Hearing. In one collaboration with audiology professionals in South Africa, she helped develop practical solutions for treating hearing health in resource-depleted rural areas. 
In Maine, Booth boards the vessel Sunbeam for three-day tours to deliver hearing tests and other audiology services to Maine's islanders. She has conducted similar health outreach with the Penobscot Nation and Wabanaki People, and organizations focused on older adults. She has also served as Clinical Director for the Healthy Athletes/Healthy Hearing program hosted annually by Special Olympics Maine for more than 15 years. 
Booth is the only audiologist at the University of Maine, shouldering sole responsibility for maintaining audiology services at the Madelyn & Albert Conley Speech, Language and Hearing Center where she treats nearly 700 members of the public each year. 
In response to the COVID-19 pandemic, Booth developed a novel concept called "Curbside Audiology" to provide clients hearing aid services from the relative isolation of their cars. She also offered extended hours to high-risk patients, so they could receive care when the building was least populated. 
Booth's work at the clinic also serves as a springboard for future audiologists and speech-language pathologists. There, she connects students with the clinical experiences essential to their education. She also teaches every audiology course offered by UMaine, which is home to the state's only undergraduate program in her field. 
Despite having no formal advisory role, Booth's mentoring is highly sought by aspiring audiologists and students completing a thesis for the Honors College. She also frequently invites students to join her at conferences and brings speakers to campus. This dedication to the next generation of audiology professionals helps address a critical workforce need in Maine's health system.