Caleigh Charlebois: Wallace C. and Janet S. Dunham Prize
The Wallace C. and Janet S. Dunham Prize was established to honor an undergraduate student who not only overcame adversity but maintained a positive outlook despite the challenges life presented them – all while achieving personal growth and academic success.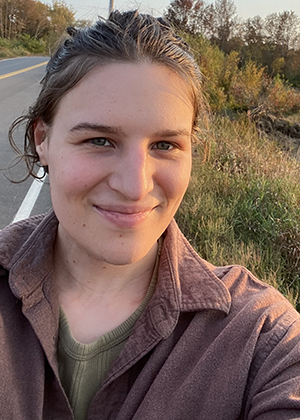 For Caleigh Charlebois, the relationships she built at UMaine are just as important as her academic performance. The zoology major with a minor in professional writing credits the social and listening skills as keys to her accomplishments. 
Charlebois received a 2020 Goldwater Scholarship for demonstrating exceptional promise as a future research leader. Her summer mentor at The Jackson Laboratory saw so much potential in the burgeoning scientist that she was invited to stay with their research team after her internship. 
At UMaine, she analyzes genome sequences from the 200 Mammals Project for her Honors College thesis. Charlebois has also been a teaching assistant for the research-based course Phage Genomics for six semesters. 
"She is one of the best undergraduate teaching assistants I have ever had," said Sally Molloy, associate professor of genomics. "While helping students engage in group discussions or learn new bench procedures, she is reading students' body language and behaviors and trying to determine exactly what students' needs are."
After graduation, Charlebois plans to pursue a career in zoology research and science communication.