Abby Frutchey: Jean A. and David A. Webb Outstanding Professional Master's Degree Student Award
The Jean A. and David A. Webb Professional Master's Degree Student Award recognizes a student enrolled in one of the college's professional graduate programs who has a distinguished record of service.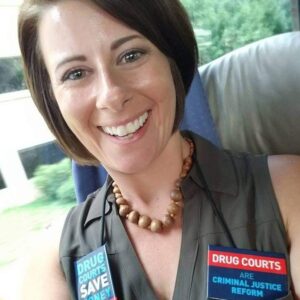 Abby Frutchey came to the University of Maine to develop her ability to shape substance use response efforts in her community and across Maine. 
As Substance Use Response Coordinator for the Community Caring Collaborative, she works collaboratively to advance efforts for those impacted by substance use disorders. Frutchey balances the demands of this full-time role with the Master's of Social Work program, which, in addition to coursework, requires more than 900 service hours with community agencies. 
She also continued her tireless commitment to advocating on behalf of people faced with and recovering from substance use disorders. Her masterful written and verbal communication skills earned her an invitation to Washington, D.C. There, she shared her experience as a social worker and treatment court graduate with the Director of the Office of National Drug Control Policy, the U.S. Surgeon General and the Senior Counselor to the President of the United States. 
After graduation, Frutchey plans to pursue her Licensed Master Social Worker- Conditional Clinical license and advance her work in substance use response in Washington County.