Bailey West: Frank B. and Charles S. Bickford Memorial Prize
The Frank B. and Charles S. Bickford Prize is the highest honor the college awards to an undergraduate student. The recipient's time at UMaine should reflect our land and sea grant mission – with a record of outstanding performance in academics, research, and service.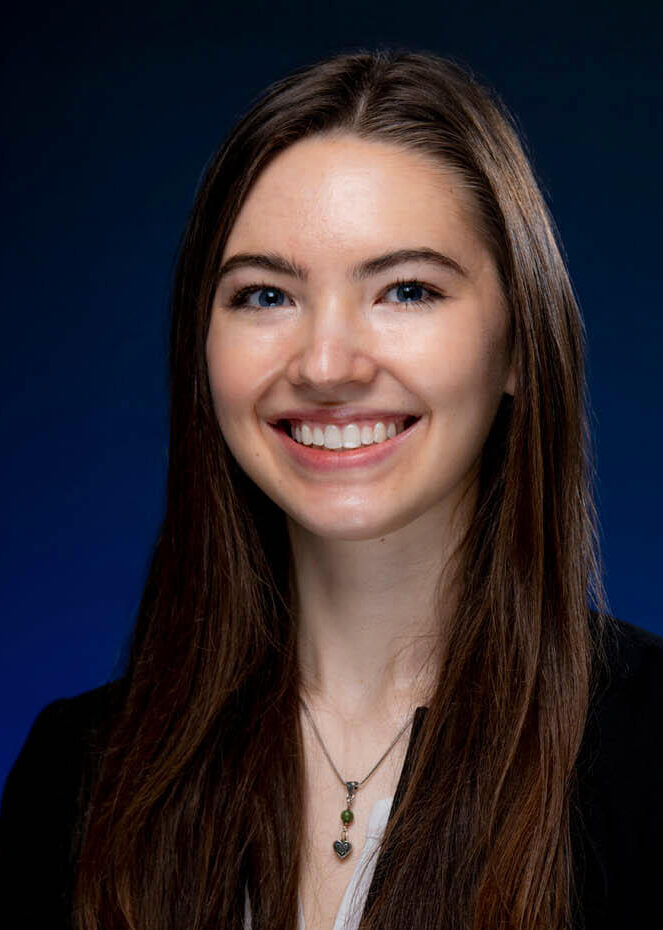 From the toxicology lab to the Maine Hunger Dialogue, Bailey West's initiative and intellect has made an impact at UMaine. The biochemistry major and honors student is also the University of Maine's 2021 Valedictorian. 
Her numerous honors include being named a Maine Top Scholar, the 2021 Society of Toxicology Undergraduate Research Award and the George J. Mitchell Peace Scholarship. 
Her honors thesis is titled "Oral-care antimicrobial cetylpyridinium chloride inhibits mast cell function: role of tyrosine phosphorylation cascade." In spring 2020, she studied abroad at University College Cork. West has been involved in research since high school, first with scientists at The Jackson Laboratory, MDI Biological Laboratory and Maine Medical Center, and then at UMaine with professor Julie Gosse. 
On campus, she has been a peer tutor and teaching assistant, and a student ambassador for the Honors College and the Study Abroad Program. 
This summer, West will participate in Jackson Lab's Summer Student Program, a 10-week research fellowship in mammalian genetics and genomics. She plans to pursue a Ph.D. in biomedical sciences this fall.