About Dean Diane Rowland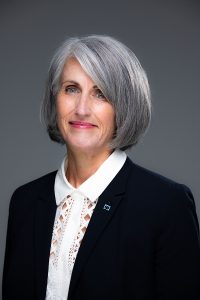 Dr. Diane Rowland is dean of the College of Earth, Life, and Health Sciences and director of the Maine Agricultural and Forest Experiment Station at the University of Maine.  
She leads a research enterprise that powers transdisciplinary solutions inspired by Maine with global impact and played a critical role in UMaine's recent R1 designation. She also oversees academic programs that foster health, natural resource, social science professionals for Maine's workforce. 
As dean and director, Rowland has also advanced transdisciplinary research by facilitating unique external partnerships, including the Wyman's Wild Blueberry Research and Innovation Center. She has also led initiatives to rename the college and cultivate an environment for faculty, staff and students grounded in principles of diversity, equity, inclusion and access.
Prior to joining UMaine in August 2021, Rowland dedicated her scientific career to studying crop stress and has worked to address challenges to food security worldwide, most recently as a professor and department chair at the University of Florida. A graduate of Orono High School, Rowland has returned to her roots to cultivate innovative, integrated approaches to enhance human and environmental health at the University of Maine.