From Dean Rowland's Desk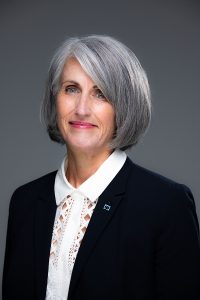 Welcome to the College of Natural Sciences, Forestry, and Agriculture at the University of Maine!
Here, we are inspired to make life better, not only for Mainers, but for people everywhere. Our unique combination of social, health, life, and environmental science disciplines empowers impactful collaborations and novel approaches to solving some of the most pressing issues and grand challenges of our time. 
Since 1868, the college has continuously changed in response to research trends, student interests, and Maine's needs. Although our institution's name and approaches have changed through the years, our legacy has consistently been marked by the lives changed through our education programs and transformational, solution-inspired research. 
Today, I am leading the development of a new vision for the college. The college's current name was established in 1996. Since that time we have added new programs that have made the name a misnomer. This lack of representation creates the inaccurate impression that some of our programs are more important than others, presents a student and talent recruiting challenge, and diminishes how valued some faculty and students feel by our institution.
In response to these concerns, I seek to develop a name that captures the extent of our impact. This will empower our programs to showcase their work without explanation so they can focus on our most important message—how we make a difference.
I initiated this process by hosting an event to acquaint campus leaders and our own community with the incredible work advanced across the college. NSFA Unlocked offers five-minute snapshots of each of the college's programs, including the hands-on experiences that prepare students for careers, and the questions that drive researchers everywhere from Aroostook County to Antarctica in search of answers. I invite you to watch the video below to explore the science and student experiences that inspire our work.
I am also eager to get to know our community better. I host Winslow Wind Down every Thursday at 4:00 p.m. to provide an opportunity for candid conversation. Please join me in 105 Winslow Hall to share your wins, woes and ideas that inspire you. You can also chat with me on Twitter at @UMaineRowland. If you would like to connect through another avenue please don't hesitate to get in touch. 
Diane Rowland
Dean of the College of Natural Sciences, Forestry, and Agriculture
Director of the Maine Agricultural and Forest Experiment Station