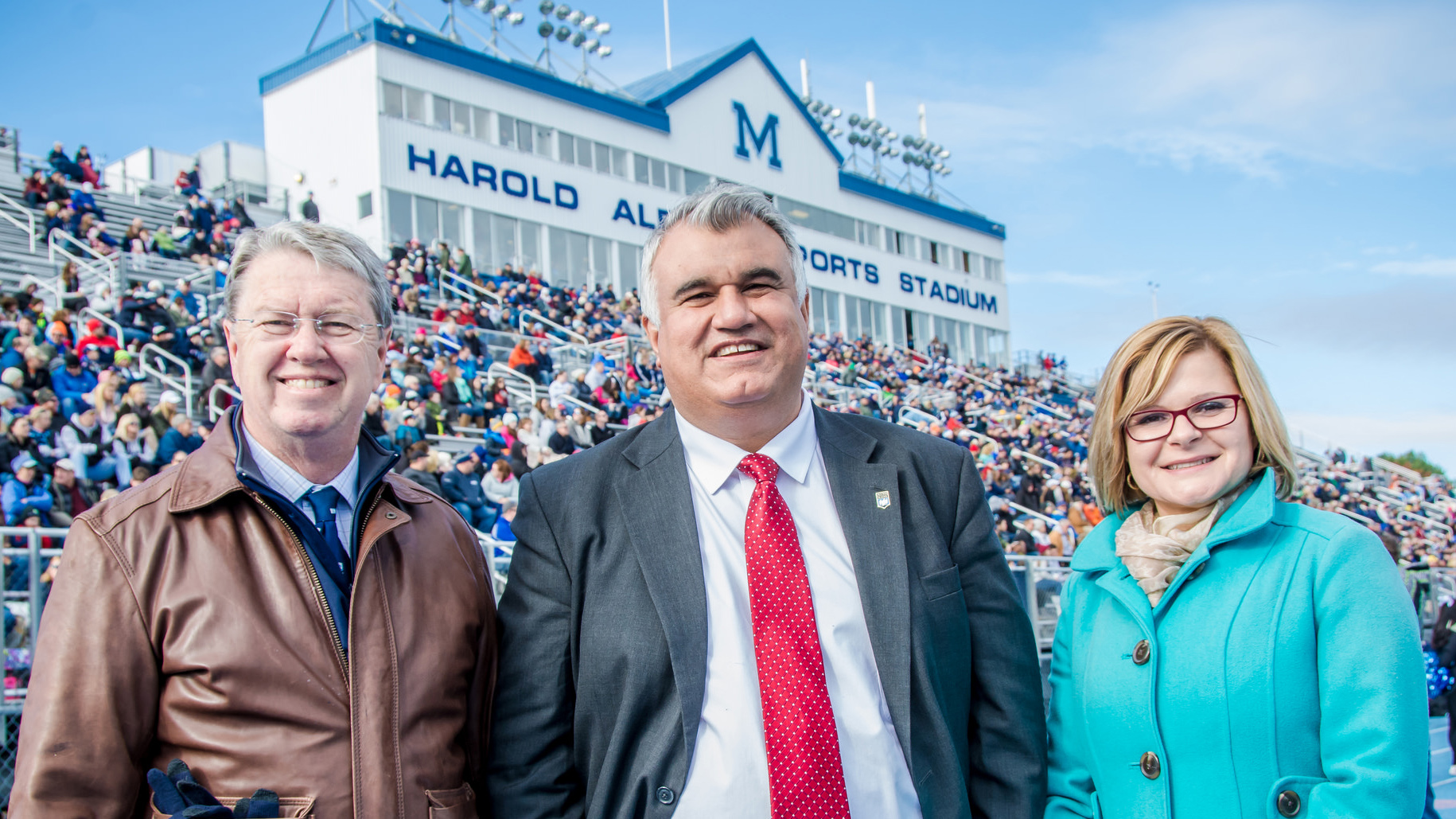 Dr. Mian Riaz honored with the Bernard Lown '42 Humanitarian Award
The University of Maine Alumni Association honored Mian Riaz with the 2016 Bernard Lown '42 Humanitarian Award.
Mian was the first student to graduate with a doctorate in food science. He worked with Professor Alfred Bushway on the suitability of new raspberry cultivars from Highmoor Farm for use in raspberry jam.
Dr. Riaz directs the Food Protein Research and Development Center at Texas A&M University, where he has been a researchers since 1992. He has visited over 55 nations to provide guidance on halal food policies and share his expertise in extrusion technology with people in the developing world. He has coordinated numerous international workshops and symposia related to the use of extrusion technology, which can help to reduce food insecurity, and worked to improve the nutritional quality of foods for people as well as feed for animals and aquaculture.
Bernard Lown '42 Alumni Humanitarian Award
The Bernard Lown '42 Alumni Humanitarian Award recognizes University of Maine graduates who distinguish themselves in their service to humanity. It is named in honor of Nobel Laureate Dr. Bernard Lown '42, who has devoted his life to world disarmament and the advancement of human health.
Recipients by year
2016 Mian Riaz '92 Ph.D.
2015 Kenneth Norton '80
2014 Dennis Rezendes '57*
2013 George F. Ritz '71, '82G & Sylvia Brackett Ritz '74
2011 Conan H. Kornetsky '48
2009 Ashok Jhunjhunwala '77G, '79 Ph.D.
2008 Arthur D. Serota '66
2007  Pamela Murphy White '71
2006  Tabitha Spruce King '71
2005  Richard A. '48 & Mildred "Middie" Cohen Giesberg '47*
2004 Dr. John McMichael '71
2002 Christine Hastedt '68
2000  Mary Crowley Mulvey '30*
1999  Emma R. Broisman '44
1989  Dr. Robert  F. Chandler, Jr. '29*
1988  Dr. Bernard Lown '42
*denotes deceased