Cassie Vaillancourt: Alumna works at Sappi North America in Skowhegan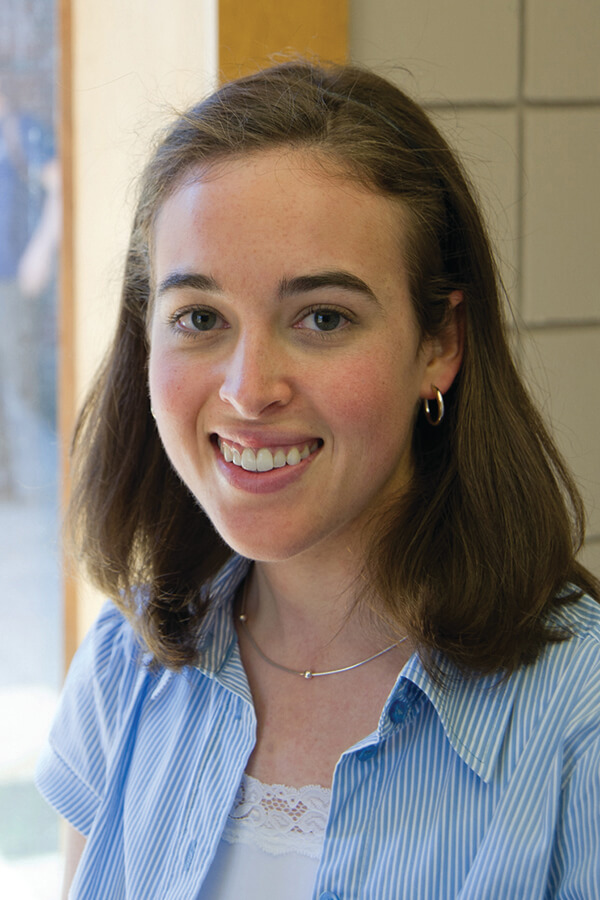 Cassie Vaillancourt '12 (MBA) is using her business degree in the forest products industry.
Vaillancourt, who earned a bachelor's degree in forestry from the University of Maine in 2010, works as an operations planner in the supply chain department at Sappi North America in Skowhegan.
"I am responsible for planning production of the mill's three world-class paper machines and the outside converters, managing inventory levels, and working with the inside sales team to accommodate customer orders," says Vaillancourt, a Fort Kent, Maine, native who now lives in Winslow, Maine.
After earning her MBA, Vaillancourt began working as an operations forester for Seven Islands Land Co. in Ashland, Maine. While there, she transitioned into the role of business analyst and quality assurance coordinator at the company's manufacturing division.
In December 2015, she was hired at Sappi.
"The career change has allowed me to use more of the skills I acquired from earning my MBA while still enabling me to remain in the forest products industry," she says.
Vaillancourt likes knowing that the decisions she makes have an effect on the performance of the paper mill and the company.
"I feel fortunate to work for a global company that is considered a leader in the industry and I believe there will be several opportunities for advancement within the company," she says.
After attending UMaine as an undergraduate, Vaillancourt didn't want to go anywhere else to earn a graduate degree.
"I loved forestry but knew I didn't want to be a field forester forever," says Vaillancourt, who became a licensed Maine forester in February 2015. "I realized that earning an MBA would allow me to become more versatile in the forest products industry and be seen as a valuable asset to any company."
The MBA program enabled Vaillancourt to study real-world business problems, learn to think critically, perform a detailed analysis, and formulate a realistic solution — skills that have been useful in her current job and are critical for any business leader, she says.
"The MBA program offers world-renowned professors who are always available to answer questions, small class sizes, a well-rounded offering of courses, and the opportunity to become involved in the school and in the community," she says. "At MBS I wasn't just a number."
Vaillancourt cites an international field experience course to Germany as one of her greatest experiences at MBS.
"We worked with German students on a business project, lived with them for a few days, and had lots of time to explore the country. It was such a great experience to interact with students from another culture and experience Germany firsthand," she recalls.