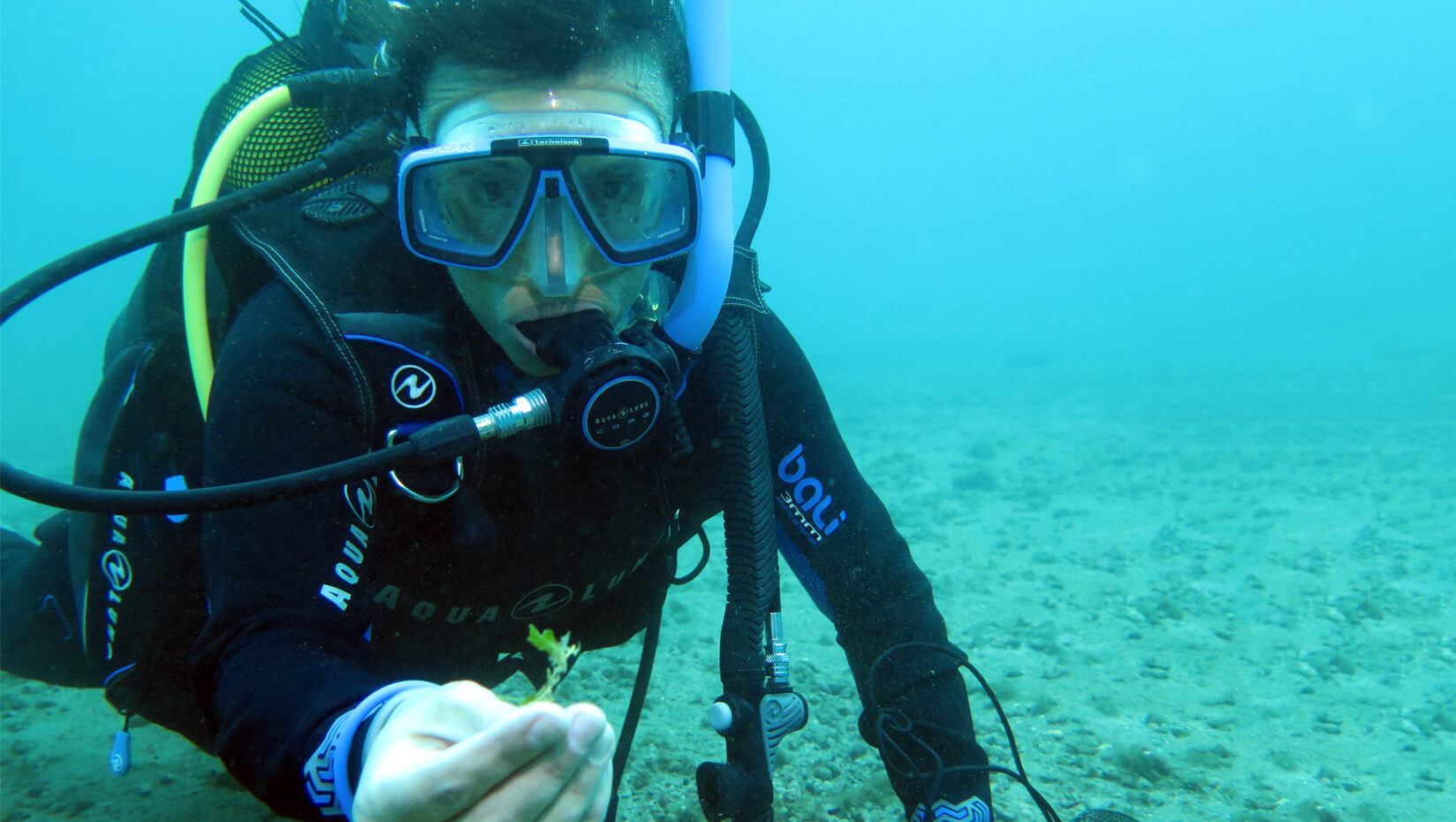 Gulf of Maine rockweed research the springboard for UMaine alumna's international recognition as a Pew Marine Fellow
Distinguished University of Maine alumna Ester Serrão is one of 11 U.S. and international marine scientists named by the Pew Charitable Trusts as 2017 Pew Marine Fellows to "seek solutions to the problems affecting the world's oceans."
As a marine fellow, Serrão will identify hot spots of genetic diversity in populations of kelp and other large brown algae that form unique habitats known as marine forests, with a goal of protecting these vital natural resources, according to the Pew Charitable Trusts announcement of the prestigious award for mid-career scientists and conservationists.
Serrão did her Ph.D. research on rockweed communities in the Gulf of Maine and in the Baltic Sea. Her studies explained how marine organisms that attach to the shore in Maine's intertidal zone are able to reproduce, despite living in a wave-swept habitat.
Before her work, such habitats had been thought to have such high water motion that eggs and sperm would be diluted too quickly for much fertilization to occur. However, Serrão showed that rockweed adults can sense water motion, and they have evolved to release their gametes only under calmer conditions. Such days are often rare on the Maine shore, but fertilization success reaches 100 percent of all eggs at such times.
"I am so proud of Ester's many achievements," says Susan Brawley, UMaine professor of plant biology and Serrão's thesis adviser. "She is widely recognized as one of the best marine scientists in Europe and has a large, dynamic research group studying marine biodiversity and biogeography."
Serrão received a Ph.D. in biological sciences from UMaine in 1996. She is now an associate professor at the University of Algarve in Portugal.
Her research as a Pew Marine Fellow will focus on species of cold-temperate marine forests across the globe, including large brown algae and seagrasses. Serrão will describe locations of distinct genetic populations that have implications for planning marine-protected areas and as donor sites for restoration. She will compare genetic hotspots with past range limits and predict how future climate trends might endanger such refugia.
Serrão also will promote public participation in monitoring the target species and in contributing to a public database on the project.
Contact: Margaret Nagle, 207.581.3745