Caitlin Dowd: Jean A. and David A. Webb Outstanding Professional Master's Degree Student
The Jean A. & David A. Webb Professional Master's Degree Student Award recognizes a student enrolled in one of the college's professional graduate programs who has a distinguished record of service.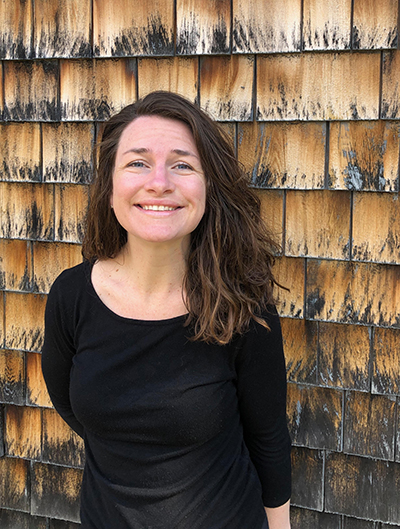 Caitlin Dowd is the recipient of the College of Natural Sciences, Forestry, and Agriculture's Jean A. and David A. Webb Outstanding Professional Master's Degree Student Award. She is pursuing a Master of Social Work.
Dowd has demonstrated a deep commitment to helping others, especially the most vulnerable members of Maine's communities. After completing the 400-hour internship her program requires, she chose to continue to volunteer for the Restorative Justice Project of Maine. There, she has facilitated restorative conversations and support for individual offenders and victims of crime. Through her two part-time jobs, she supports people seeking treatment for substance use disorders. At UMaine, she serves as a Graduate Student Government senator and on the graduate admissions committee for the School of Social Work. She balanced these commitments with a substantial course load, earning a 4.0 grade point average throughout her graduate studies.
How do you envision your dedication to social work might someday change the world? How will your experience at UMaine help you?
The University of Maine has supported me through six years of higher education and I am incredibly honored, as I complete my final semester of graduate school, to receive the Jean A. & David A. Webb Outstanding Professional Master's Degree Award.
The School of Social Work has provided me with a solid foundation to stand on, as I step out into a world that needs the values of social work more than ever. I am forever grateful for the opportunities that my professors have provided me with professionally, while pushing me to grow personally.
It is truly a privilege to have been able to learn from such insightful and creative educators, who care so deeply about their students and communities. I hope to take their messages of compassion, integrity and competence and create meaningful social change in my own community and the great state of Maine.