Colleen Mayberry: Graduate Research Excellence Award
The Graduate Research Excellence Award recognizes a student who has an exemplary record of research and scholarly activity.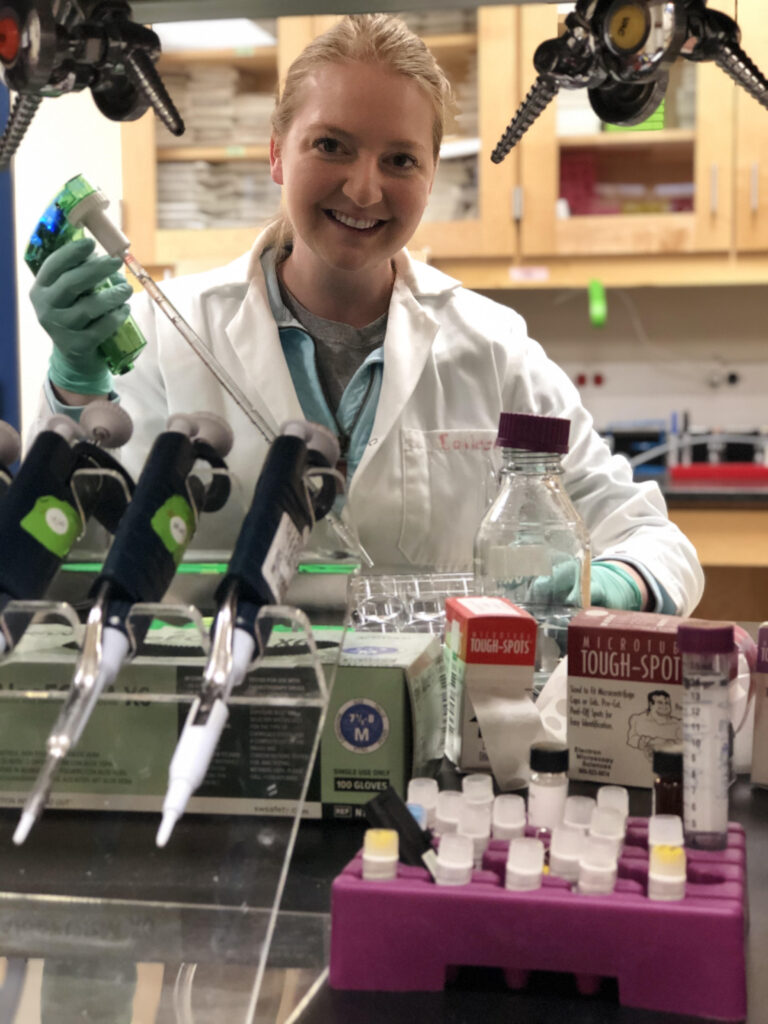 Colleen Mayberry is the recipient of the College of Natural Sciences, Forestry, and Agriculture's Graduate Research Excellence Award. She is pursuing a Ph.D. in microbiology. Her advisor is Melissa Maginnis, associate professor of microbiology in the Department of Molecular and Biomedical Sciences.
Mayberry has emerged as a leader in the laboratory and classroom during her time at UMaine. Although she started her graduate studies as a master's student, her passion for research led her to advance to a Ph.D. program. Mayberry's research has been featured in the premier journals in her field, as first author on one manuscript and coauthor on others. She has finely tuned her scientific communication skills, having authored over 15 abstracts and presented at national and state-wide conferences.
Mayberry also served as a member of UMaine's graduate student government and volunteered in the greater community as a science fair judge and at the Maine Science Festival.
How do you envision your research might someday change the world?

I study how a human virus, JC polyomavirus, invades cells of our bodies to understand how viruses cause disease. Deepening our understanding of these processes could lead to prevention of viral disease through the development of antiviral therapies.
As a microbiology student, understanding how viruses can cause disease is extremely important. In light of the recent COVID-19 pandemic, a deeper understanding of how viruses infect our cells can pave the way for future therapeutics.
In the Maginnis lab I am focused on understanding how JC polyomavirus, a common viral pathogen, can enter into cells of our body. Given the opportunity, JC polyomavirus can cause the disease PML, a neurodegenerative disease that results in fatality. If we can understand how JC polyomavirus can enter our cells, we can provide new information for the design of drugs that block virus entry and prevent the spread of infection.