Elisabeth Kilroy: Outstanding Service Award
The Outstanding Service Award recognizes a graduate student who has been exceptionally successful in fulfilling UMaine's service mission to the university, stakeholders, and their field of research.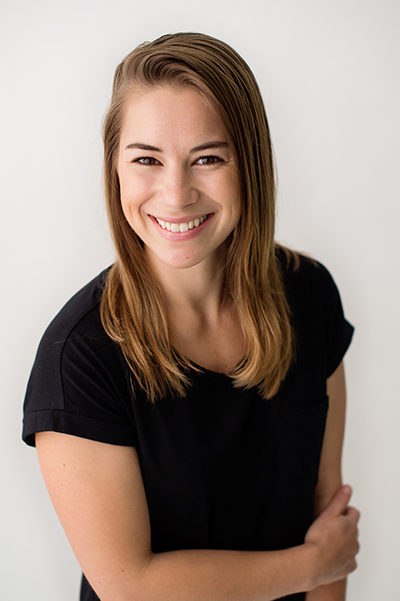 Elisabeth Kilroy is the recipient of the College of Natural Sciences, Forestry, and Agriculture's Outstanding Service Award. She is pursuing a Ph.D. in biomedical science. Her advisor is Clarissa Henry, professor of biological sciences in the School of Biology and Ecology.
Kilroy centered her graduate student career on serving others. Her dissertation project explores a novel approach to improving muscle retention in people affected by muscular dystrophy. To develop support for her research Kilroy engaged with the public, garnering international media attention and a research award from the Morgan Hoffman Foundation. She also spoke to U.S. senators and representatives as an advocate for federal support of muscular dystrophy research.
At UMaine, Kilroy opened up her laboratory to dozens of undergraduate students, offering them high-quality research mentorship. She also served UMaine's Graduate Student Government as Vice President, and the Graduate School of Biomedical Science and Engineering as President. She volunteers yearly at summer camps hosted by the Muscular Dystrophy Association and frequently speaks at science-based events for children.
How do you aspire to change the world and how will your experience at UMaine help you?
My goal is to cure muscular dystrophy. Thousands of individuals are losing the fight against muscle wasting and weakness, and I know that I can help them. Throughout my graduate career at UMaine, I mastered an astounding number of skills I never thought possible. More importantly, though, I gained a network of researchers, mentors, friends, and community members who cheer for me, encourage me, and provide me with new doors of opportunity. This award represents my gratitude for this network and serves as my daily reminder to never stop chasing the cure for muscular dystrophy.