Grace Smith: Frank B. and Charles S. Bickford Memorial Prize
The Frank B. and Charles S. Bickford Prize is the highest honor the college awards to an undergraduate student. The recipient's time at UMaine should reflect our land and sea grant mission – with a record of outstanding performance in academics, research, and
service.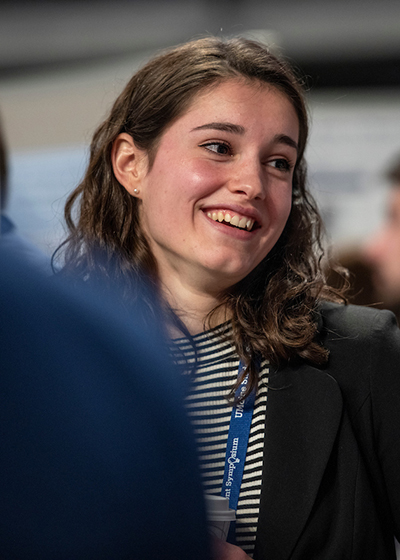 Grace Smith will graduate with a degree in molecular and cellular biology and a minor in computer science. She is also a student of the Honors College, and the 2020 University of Maine salutatorian.
Smith received a 2019 Goldwater Scholarship and an Undergraduate Research in Comparative Functional Genomics Senior Fellowship. She is a member of All Maine Women and UMaine Club Track, and served as a peer tutor in organic chemistry, biochemistry and microbiology. She also was a teaching assistant and Maine Learning Assistant. Her honors thesis research focuses on identifying novel regulatory genes that modulate phenotypic severity in muscular dystrophy.
As a high school junior, Smith participated in the Maine EPSCoR summer research program, studying the potential of green crabs as dietary supplements, and effects of solarization — a sustainable weed management system — on soil quality and microbial populations. She also was selected for the Novartis Institutes for BioMedical Research Scientific Summer Scholars Program in Cambridge, Massachusetts and the Amgen Research Scholars Program at Washington University in St. Louis.
After she receives her degree, Smith will enter a two-year post-baccalaureate program at the National Institutes of Health. She then plans to pursue a dual M.D./Ph.D. degree and become a principal investigator in a private or academic research laboratory, exploring the role of regulatory genes in cardiac regeneration and disease.