Teisl named interim dean/director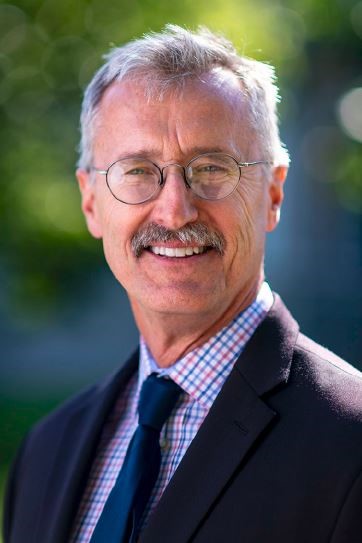 Mario Teisl has been named interim dean of the College of Natural Sciences, Forestry, and Agriculture, and interim director of the Maine Agricultural and Forest Experiment Station, succeeding Fred Servello, who retired on June 30 after four years of serving as dean.
Plans for a national search for dean and Experiment Station director are underway.
"Mario is deeply committed to the mission of the college and station," Servello says. "He comes to this role with a proven track record of leadership and innovation in service to the School of Economics, UMaine, and Maine. I depart with confidence that students and faculty will thrive under his leadership and the college's Roadmap to Excellence will progress full steam ahead."
Teisl has been a member of the UMaine community for 28 years, first as a master's student, he later joined the UMaine faculty in 1997. He served six years as director of the School of Economics, and four years as director of the School of Policy and International Affairs. Teisl's numerous awards include the college's Outstanding Research Award, the Graduate School Dean's Award for Service to Graduate Studies, and a service award from the U.S. Centers for Disease Control and Prevention.
He has a Ph.D. in agricultural and resource economics from the University of Maryland, and has conducted research on environmental and health marketing and labeling, international environmental policy and technology acceptance. He is involved with investigations that aim to identify opportunities to improve collaboration between Maine's academic institutions and communities in order to produce knowledge that community leaders, policymakers and citizens can use to solve urgent sustainability challenges.
Servello was a faculty member at UMaine for 31 years, and has served as dean since 2016. Prior to his current appointment, he was associate dean for research for the college for eight years and associate director of the Experiment Station for nine. He also served as chair of the then Department of Wildlife Ecology for five years. While at UMaine Servello conducted research on the ecology and management of waterbirds of special concern in Maine, and the foraging ecology of moose, deer, wild turkeys and black bears.